L'Écurie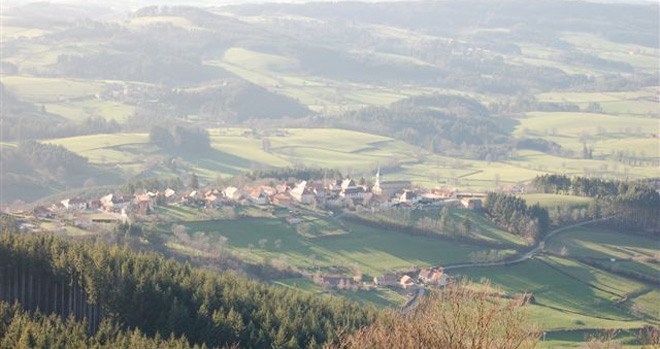 New in 2009, our Gîte Rural, L'Écurie (Gîtes de France ref 1507), in the lovely village of Montmelard, south Burgundy, provides comfortable accommodation for up to 6 people. With its hills, forests and lakes this area of the Haut Clunysois is ideal for lovers of walking, cycling, good food and fine wines, and for those simply wanting to escape from the pace of daily life.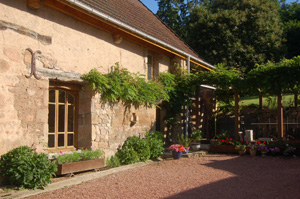 Originally part of a 17thC farm, the gîte is overlooked by Mont St Cyr (771m), the highest point in South Burgundy, and enjoys panoramic views over the surrounding countryside. Three terraces in the large garden provide a choice of views for relaxation in sun or shade.
Within walking distance are an excellent restaurant and a shop selling organic foods. Situated in the Saône et Loire (71) département near the borders of the distinctive areas of the Clunysois, Charolais, Beaujolais, Brionnais and Mâconnais, within easy reach of canals and the Loire and Saône rivers, excellent vineyards and historic Cluny, Autun and Lyon, the gîte is an ideal base for exploring all that South Burgundy has to offer.
Walk around Montmelard 1 - Circuit des digitales
Walk around Montmelard 2 - Circuit des genêts